2023-02-09 11:00 AM ET - All Regions: Twitter API changes may affect LibAnswers, LibGuides, and LibCal. If you use Twitter Social Integrations please review the
post here
for more information.
2023-07-20 11:30 AM ET - LibAnswers Alert - An Email Update has been sent to Admin contacts in LibAnswers that have unregistered SMS numbers. This message contains important information regarding actions that need to be taken. To read more about this update
see the post here
.
Editing your Profile Settings - Updating Profile fields, including Pronouns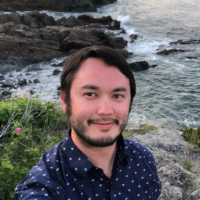 Springy_Sean
Member, Administrator, Moderator, Springy, SpringyCamp Counselor
admin
How do I edit my Profile?
After accessing your Springshare Lounge account for the first time, we recommend clicking on your Profile icon>Account & Privacy Settings to make a few customizations.

From there, you can review your Profile settings and fields (Edit Profile fields, Change my Picture, Notification Preferences etc.). 

For example, you might want to get started by changing your Profile Image using the Change My Picture setting.
Edit Profile fields, including Pronouns
You can edit your account's Profile fields by clicking on the "Edit Profile Fields" option in the list shown above. You can update your Pronouns in the Pronoun field in these settings.
Tagged:
This discussion has been closed.