2023-02-09 11:00 AM ET - All Regions: Twitter API changes may affect LibAnswers, LibGuides, and LibCal. If you use Twitter Social Integrations please review the
post here
for more information.
Editing your Profile Settings, Following a Category, and Notification Preferences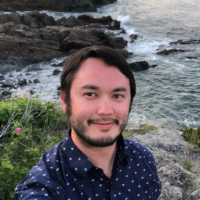 Springy_Sean
Member, Administrator, Moderator, Springy, SpringyCamp Counselor
admin
After accessing your Springshare Lounge account for the first time, we'd recommend clicking on your Profile icon>Edit Profile to make a few customizations.
From there, you can review your Profile settings and fields (Notifications Settings, Change Password, Profile fields, etc.). 
For example, you might want to get started by changing your Profile Image using the "Change My Picture" setting.
Pronouns
Users now have the ability to add their preferred pronouns to their Lounge profile! When editing your profile, you now will see the option to add this information. This field, like the Favorite Dessert, for example, is completely optional and will not appear in your profile if left empty.
Following a Category
Once you are on a specific Category page, you can choose to follow a Category by clicking on the Bell icon at the top of the recent discussion list. In the list of options, you can choose how you want to get notifications from the Category. Note: If you are following the Release Notes category, we recommend the "Discussions: Notify of all new discussions" option.
Important: After making this change, be sure to further customize your notification settings, to choose whether your notifications are by Email or Pop-up from your Followed category (See the steps in the section below).
Notification Preferences
While you can access the Notification Preferences from the Profile Setting list, you can also find it by clicking on the "Recent Notifications" Bell icon (in the top navigation bar), and then clicking on the "Notifications Preferences" icon. You can also get there by clicking on the direct link here - https://lounge.springshare.com/profile/preferences
On the Notifications Preferences page you can decide whether you'd like certain notifications to be sent by email or to be received by Popup in the Springshare Lounge. Note: Make sure to scroll all the way down to review your current followed Categories.
This discussion has been closed.