2023-02-09 11:00 AM ET - All Regions: Twitter API changes may affect LibAnswers, LibGuides, and LibCal. If you use Twitter Social Integrations please review the
post here
for more information.
Categories and Discussions & Reviewing the Springy Community Guidelines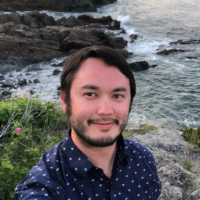 Springy_Sean
Member, Administrator, Moderator, Springy, SpringyCamp Counselor
admin
The main Springshare Lounge pages are the Categories and Discussions pages linked in the top navigation. The Discussions page contains a list of all the most recent Discussions, while the Categories page will list all the specific Lounge Categories where Questions and Discussions are being posted.
Before we post our first Discussion/Question, let's take a moment to review the Springshare Lounge "Welcome Message" and the "Springy Community Guidelines".  To get there go to Categories>Welcome to the Lounge Category, and locate the "Welcome!" and "Springy Community Guidelines" discussion posts.
This discussion has been closed.