2023-02-09 11:00 AM ET - All Regions: Twitter API changes may affect LibAnswers, LibGuides, and LibCal. If you use Twitter Social Integrations please review the
post here
for more information.
2023-07-20 11:30 AM ET - LibAnswers Alert - An Email Update has been sent to Admin contacts in LibAnswers that have unregistered SMS numbers. This message contains important information regarding actions that need to be taken. To read more about this update
see the post here
.
Categories and Discussions & Reviewing the Springy Community Guidelines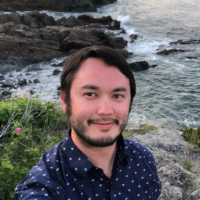 Springy_Sean
Member, Administrator, Moderator, Springy, SpringyCamp Counselor
admin
Where can I make Posts, and what are these categories?
The main Springshare Lounge pages are divided into individual Category pages to help focus discussion on Products (like LibCal, LibAnswers, LibGuides etc), or on a specific topic type (like Best Practices, or Feature Requests). All of these Categories can be navigated to from the top navigation bar, or from the Categories list (which appears in the right column on all pages except the Homepage). Regular Springshare Lounge members can add discussions to all of these Categories.
Additionally, we have important categories for Release Notes, Announcements, and Springshare Lounge News & Events. While we restrict access to these categories for posting, we will make commenting available while the posts are relevant for discussion.
All that stated, before you make your first Post, let's take a moment to review the Springshare Lounge "Springy Community Guidelines".  To get there go to the Welcome to the Lounge Category, and locate the "Springy Community Guidelines" discussion posts.
Tagged:
This discussion has been closed.