2023-02-09 11:00 AM ET - All Regions: Twitter API changes may affect LibAnswers, LibGuides, and LibCal. If you use Twitter Social Integrations please review the
post here
for more information.
Right Column Navigation: Quick Links, Categories, and Popular Tags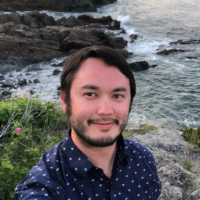 Springy_Sean
Member, Administrator, Moderator, Springy, SpringyCamp Counselor
admin
To get to your wanted Category or Discussion quickly, the Springshare Lounge has navigational links located in the right column. The links are divided into different sections which we will review below!
Quick Links
Categories and Recent Discussions will take you back to the main Categories and Discussions pages that are also linked to in the top navigation bar.
Activity will take you to a current page listing recent activity in the Lounge.
My Bookmarks goes to your Bookmarks page, which will show any Question/Discussion Post that you've bookmarked (see the second image below).
My Drafts goes to your Drafts page, where your saved Drafts for Questions and Discussions will appear.
Best Of... goes to a page where you can see the most popular Discussions/Questions by the Promoted/Insightful/Agree/Like/LOL Reactions.
Unanswered will take you to a page of currently unanswered Questions.
*Bookmark Icon image reference for bookmarking Questions/Discussions above.
Categories
The Categories list will take you directly to the Category page. It also lists out the Sub-Categories which you can also click on to jump to their page.
Popular Tags
The Popular Tags list allows you to sort Questions and Discussions by the Tags added to them. For example, if you wanted to look at all the Questions/Discussions tagged as "coop", you could click on the "coop" Tag.
This discussion has been closed.