2023-02-09 11:00 AM ET - All Regions: Twitter API changes may affect LibAnswers, LibGuides, and LibCal. If you use Twitter Social Integrations please review the
post here
for more information.
2023-07-20 11:30 AM ET - LibAnswers Alert - An Email Update has been sent to Admin contacts in LibAnswers that have unregistered SMS numbers. This message contains important information regarding actions that need to be taken. To read more about this update
see the post here
.
Search the Lounge!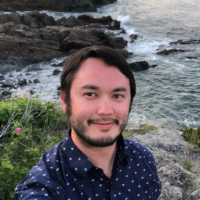 Springy_Sean
Member, Administrator, Moderator, Springy, SpringyCamp Counselor
admin
At the top of the Categories/Discussion page you can Search using the Search bar in the banner.
Searching the Lounge is a good first step toward finding answers to recently asked Questions and posted Discussions. 
For all we know, the answers to all our questions could already be sitting in the Springshare Lounge! :)
After making a search, you can narrow down the results further by adding filters for the title, author, and date! Clicking on Discussions will add more Filter Result options to help specify specific Categories, Date Ranges, Tags, and Post types.
Tagged:
This discussion has been closed.