2022-09-26: We recently made a change to our mail sending configurations to allow for better performance long-term. Some users have reported that confirmation emails are not going through. We have identified that Office 365 is marking emails from our new IP addresses as spam. We are working on getting this resolved on Microsoft's end. Adding our email domains to trusted lists is the best practice to make sure that we're always trusted, even when we add more email servers.

springshare.com (for getting emails from us)
libapps.com
libguides.com
libanswers.com
libcal.com
libconnect.com
libstaffer.com
libinsight.com
libwizard.com

In the meantime, we recommend asking your IT/mail team to allow emails from the following IP addresses through, as these are used by us to send emails:

69.72.32.253
69.72.34.120
69.72.41.2
69.72.41.28
69.72.45.120
69.72.47.188
159.135.226.248
159.135.233.165
2022-09-28 1700 ET: A fix has been implemented. LibConnect performance should continue to improve gradually over the next 2-3 hours. Thank you for your patience as we resolved this issue.
2022-09-28 1600 ET: This is an update to let you know that we continue to work on LibConnect slowness issues. Our Springy developers identified the cause and are working towards a full resolution as fast as possible.
2022-09-28 1300 ET: We are currently investigating issues with slowness on our LibConnect servers and are working to implement a fix. Follow this
Lounge post
, and we'll post updates as we know more.
Search the Lounge!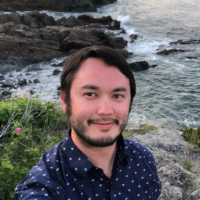 Springy_Sean
Member, Administrator, Moderator, Springy, SpringyCamp Counselor
admin
At the top of the Categories/Discussion page you can Search using the Search bar in the banner.
Searching the Lounge is a good first step toward finding answers to recently asked Questions and posted Discussions. 
For all we know, the answers to all our questions could already be sitting in the Springshare Lounge! :)
After making a search, you can narrow down the results further by adding filters for the title, author, and date! 
This discussion has been closed.
We're looking to expand our team! We're currently hiring for:
Senior Full Stack Software Engineer