2023-02-09 11:00 AM ET - All Regions: Twitter API changes may affect LibAnswers, LibGuides, and LibCal. If you use Twitter Social Integrations please review the
post here
for more information.
2023-07-20 11:30 AM ET - LibAnswers Alert - An Email Update has been sent to Admin contacts in LibAnswers that have unregistered SMS numbers. This message contains important information regarding actions that need to be taken. To read more about this update
see the post here
.
Review your Profile Page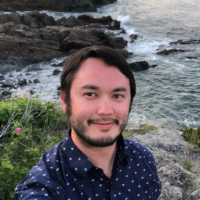 Springy_Sean
Member, Administrator, Moderator, Springy, SpringyCamp Counselor
admin
How do I get to my Profile page?
To review your Profile page, go to the top Navigation bar and click on your Profile image>Profile Image/Username in the Account settings dropdown. Here you'll find general Account activity information, as well as your current Point count and list of current Badges. 
Additionally, in the Account settings dropdown you can click on the Account & Privacy Settings to review all of your account settings/options.
What can I see on a Profile Page?
You can follow quick links in the right column to view your Activity, Notifications, Discussions, Comments, and message Inbox.
You can also review your account Analytics, to see how many Posts, Points and Visits.
Points are awarded for nearly every action in the Springshare Lounge (making several posts, having a comment accepted as an answer, updating your Profile Image, etc). You can learn more about points and how they affect your account by reviewing the post here.
Badges are distributed when your account reaches certain milestones or when you complete certain tasks! For example, there might be a badge in store for you when make your first post, update your Profile image. Additionally, we also give out account Badges when users attend SpringyCamp or participate in Springshare Lounge Events that issue Badges.
Tagged:
This discussion has been closed.