2023-02-09 11:00 AM ET - All Regions: Twitter API changes may affect LibAnswers, LibGuides, and LibCal. If you use Twitter Social Integrations please review the
post here
for more information.
2023-07-20 11:30 AM ET - LibAnswers Alert - An Email Update has been sent to Admin contacts in LibAnswers that have unregistered SMS numbers. This message contains important information regarding actions that need to be taken. To read more about this update
see the post here
.
Leaving Comments, Selecting Answers, and Reactions & Flags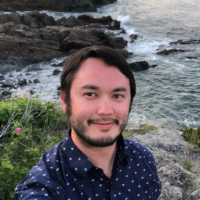 Springy_Sean
Member, Administrator, Moderator, Springy, SpringyCamp Counselor
admin
How do I comment on Posts?
In you'd like to leave a comment on a Question/Discussion, locate the Leave a Comment field at the bottom of the Question/Discussion thread. From there, you can create a Comment and then click on "Post Comment".
If I posted a Question, how do I select Answers?
Questions posters will be prompted to either accept or reject comments as Answers to their Question. When a Question poster accepts an Answer, it will appear above all the other replies in the Question thread. (Admins and Moderators can also reject/accept answers).
This can be helpful to users searching the lounge to easily locate the correct answer. Additionally, Points are awarded to the user whose answer is chosen – more information in the Review your Profile Page Activity, Points, and Badges section below.
Can I add Reactions to Posts, or Flag them?
Reactions lets other users know how you felt about their Discussion/Question/Comment. 
Important: If you locate a Discussion/Question/Comment that does not abide by our Springshare Community Guidelines, please make sure to use the Flag Reaction. Doing so will alert the Springshare Lounge team of the post and put it under our review. 
Tagged:
This discussion has been closed.