Make a new Discussion or ask a Question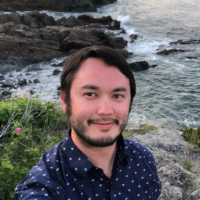 Sean
Member, Administrator, Moderator, Springy, SpringyCamp Counselor
admin
On the Discussions or Categories page, you can create a Discussion/Question by clicking on the "New Discussion" dropdown arrow icon. In the dropdown list select "New Discussion" or "Ask a Question".
Discussions - Are you interested in discussing how to use Spaces for your Library? Want to generate some ideas on how other LibGuide users are customizing their Guides? – Then, a Discussion is the way to go! 
Questions - Have a question about CSS customization in LibInsight? Looking for an answer regarding LibChat embed code in LibGuides? - Then asking a Question will be your best bet!
*Additionally, Questions allow the Questioner to select an Answer from other user comments. The selected Answer will appear above all other comments in the thread. This is a useful feature for other Lounge users that may end up on the Question after making a Search.
On the Question/Discussion creation page, you'll be able to add a Question/Discussion Title, select a Category, add information to the content/text area, and add Tags. Additionally, in the content/text area you can use the editor tools to add files, media, images, and emoji icons! 
*Note: If you are creating a New Discussion/Question from a Category Page (such as LibGuides, LibAnswers, etc.) it will be posted in that Category.
After you are done creating the content of your Question/Discussion you can click on the "Ask Question" or "Post Discussion" button.
*There is a "Save Draft" option which can be used to save a Discussion/Question for editing later on. Drafts will be saved to the "Drafts" section in your Profile dropdown settings, and will also be linked to in the Quicklinks on the Discussion/Categories pages.
This discussion has been closed.