2023-02-09 11:00 AM ET - All Regions: Twitter API changes may affect LibAnswers, LibGuides, and LibCal. If you use Twitter Social Integrations please review the
post here
for more information.
2023-07-20 11:30 AM ET - LibAnswers Alert - An Email Update has been sent to Admin contacts in LibAnswers that have unregistered SMS numbers. This message contains important information regarding actions that need to be taken. To read more about this update
see the post here
.
Posting a New Discussion / Question / Poll or Submit a Feature Idea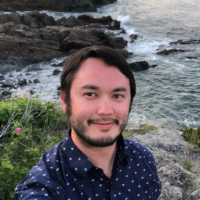 Springy_Sean
Member, Administrator, Moderator, Springy, SpringyCamp Counselor
admin
How do I make a Post?
On the Homepage, Discussion page, and Categories page, locate and click on the New Post button in the right column to view your posting options. In the dropdown list, you'll see the options below:
Discussions - Discussions are added to categories (like the LibGuides, LibCal, and LibAnswer categories) and are used to have focused discussions relating to the categories product/purpose. So, if you are interested in discussing how to use Spaces for your Library, or looking to generate some ideas on how other LibGuide users are customizing their Guides, then a Discussion is the way to go!
Questions - Questions are similar to Discussions, but they also allow the original poster to select the best answer from all added comments. Selected Answers appear above all other comments, which can be a benefit for future users searching the Springshare Lounge. So if you have a question about CSS customization in LibInsight or you are looking for an answer regarding LibChat embed code in LibGuides, then asking a Question will be your best bet!
Poll - Start your own poll in the Lounge! This option is available to anyone with the SpringyNovice rank. If you are considering a few different customizations but want some outside opinion, one a few select options, a Poll might work! Polls also allow discussions below the Poll form.
Idea - An Idea or Feature Request Idea Post is used to submit Feature Requests to the Feature Request Categories for each product. Idea Posts allow users to Upvote and comment, which helps us understand the priority/importance of features to the community! Idea Posts are reviewed by both Springshare Moderators and the Springshare Product team, which influences what goes into development. Additionally, as Feature Requests from Idea Posts get added to our development, we update the Idea Post Status, so that there a public view of where the Feature/Idea post is in our internal development schedule. See more information about the Feature Request Idea Post Category here!
What can I add in a Post?
On the Question/Poll/Discussion/Idea Post creation page, you'll be able to add a Title, select a Category, add information to the content/text area, and add Tags. Additionally, in the content/text area you can use the editor tools to add files, media, images, and emoji icons! Additionally, if you are adding a Poll you'll have options to create Poll selections.
*Note: If you are creating a New Discussion/Poll/Question from a Category Page (such as LibGuides, LibAnswers, etc.) it will be posted in that Category. Otherwise, if you are creating a Post from the main Homepage/Discussion/Category pages, you can select the category.
After you are done creating the content of your Post you can click on the "Ask Question", "Save", or "Post Discussion" button to submit the Post.
*There is a "Save Draft" option that can be used to save a Discussion/Poll/Question/Idea for editing later on. Drafts will be saved to the "Drafts" section in your Profile dropdown settings, and will also be linked to the Quicklinks on the Discussion/Categories pages.
Here is a direct link to the Drafts page for reference - https://lounge.springshare.com/drafts
Image of a Discussion's Fields (fields will look the same for Question and Idea posts):
Image of a Poll's fields:
Tagged:
This discussion has been closed.