2023-02-09 11:00 AM ET - All Regions: Twitter API changes may affect LibAnswers, LibGuides, and LibCal. If you use Twitter Social Integrations please review the
post here
for more information.
2023-07-20 11:30 AM ET - LibAnswers Alert - An Email Update has been sent to Admin contacts in LibAnswers that have unregistered SMS numbers. This message contains important information regarding actions that need to be taken. To read more about this update
see the post here
.
2022-09-26: Confirmation Email Issues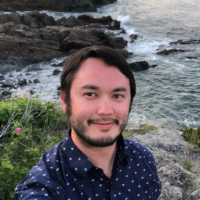 Springy_Sean
Member, Administrator, Moderator, Springy, SpringyCamp Counselor
admin
2022-09-29: We made some internal changes that seem to have resolved the issue at this time. If your site is still experiencing Email confirmation issues, please let us know by submitting a ticket here - https://ask.springshare.com/ask
2022-09-26: We recently made a change to our mail sending configurations to allow for better performance long-term. Some users have reported that confirmation emails are not going through. We have identified that Office 365 is marking emails from our new IP addresses as spam. We are working on getting this resolved on Microsoft's end. Adding our email domains to trusted lists is the best practice to make sure that we're always trusted, even when we add more email servers.
springshare.com (for getting emails from us)
libapps.com
libguides.com
libanswers.com
libcal.com
libconnect.com
libstaffer.com
libinsight.com
libwizard.com
In the meantime, we recommend asking your IT/mail team to allow emails from the following IP addresses through, as these are used by us to send emails:
69.72.32.253
69.72.34.120
69.72.41.2
69.72.41.28
69.72.45.120
69.72.47.188
159.135.226.248
159.135.233.165
Comments
This discussion has been closed.