2023-02-09 11:00 AM ET - All Regions: Twitter API changes may affect LibAnswers, LibGuides, and LibCal. If you use Twitter Social Integrations please review the
post here
for more information.
2023-07-20 11:30 AM ET - LibAnswers Alert - An Email Update has been sent to Admin contacts in LibAnswers that have unregistered SMS numbers. This message contains important information regarding actions that need to be taken. To read more about this update
see the post here
.
2022-09-28 LibConnect Servers Experiencing Slowdowns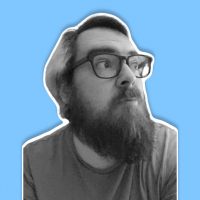 Springy_Will
Member, Administrator, Moderator, Springy, SpringyCamp Counselor
admin
2022-10-03 16:50 ET - Server issues have been resolved. Thank you again for your patience while we resolved these issues.
2022-09-30 12:30 ET - LibConnect is online. We continue monitoring server load and are actively working on implementing long term solutions.
2022-09-29 18:10 ET: LibConnect is back online. We're monitoring server load and actively working on implementing more solutions.
2022-09-29 18:00 ET: LibConnect is temporarily offline to help speed up its recovery. We will get LibConnect back online as soon as possible.
2022-09-29 17:30 ET: Unfortunately, LibConnect performance / slowness issues are persisting today. Our tech team is fully engaged in investigation to determine a more permanent fix. We sincerely appreciate your continued patience as we work to resolve this issue. 
2022-09-28 1700 ET: A fix has been implemented. LibConnect performance should continue to improve gradually over the next 2-3 hours.
2022-09-28 1600 ET: This is an update to let you know that we continue to work on LibConnect slowness issues. Our Springy developers identified the cause and are working towards a full resolution as fast as possible. The rest of our Springy Team is sending them caffeine and sugary treats! We will continue to post updates as soon as we have them. 🙂
2022-09-28 13:00 ET: We are currently investigating issues with slowness with our LibConnect servers and are working to implement a fix. We will update this post as we know more & when the issue is resolved. All regions are experiencing slowdowns, but US is seeing it the worst. 😱
We thank you for your patience as we work to resolve this. And as always, thanks for being on board!
Comments
This discussion has been closed.