2023-02-09 11:00 AM ET - All Regions: Twitter API changes may affect LibAnswers, LibGuides, and LibCal. If you use Twitter Social Integrations please review the
post here
for more information.
2023-07-20 11:30 AM ET - LibAnswers Alert - An Email Update has been sent to Admin contacts in LibAnswers that have unregistered SMS numbers. This message contains important information regarding actions that need to be taken. To read more about this update
see the post here
.
2022-11-03 US Region - LibGuides Server Alert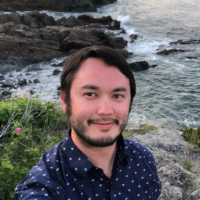 Springy_Sean
Member, Administrator, Moderator, Springy, SpringyCamp Counselor
admin
Update 2022-11-03 12:15 PM ET: Service has been restored for LibGuides sites in the US Region. Our developers will continue to monitor the situation in the coming days.
Update 2022-11-03 11:36 AM ET: LibGuides is currently experiencing a DDoS attack in the US Region. Our development team is working to address and mitigate this attack. Unfortunately, we do not have an ETA on when we will be back up as normal.
2022-11-03 11:17 AM ET: We're aware of some issues loading some LibGuides sites in the US region. Our developers are looking into the problem and working to fix it as soon as they can. We'll update the lounge as we have more info.
Comments
This discussion has been closed.