2023-02-09 11:00 AM ET - All Regions: Twitter API changes may affect LibAnswers, LibGuides, and LibCal. If you use Twitter Social Integrations please review the
post here
for more information.
2023-07-20 11:30 AM ET - LibAnswers Alert - An Email Update has been sent to Admin contacts in LibAnswers that have unregistered SMS numbers. This message contains important information regarding actions that need to be taken. To read more about this update
see the post here
.
Week of December 26th: Springshare Server Maintenance Downtime - All Apps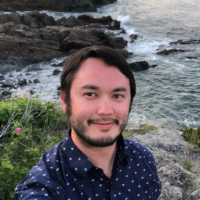 Springy_Sean
Member, Administrator, Moderator, Springy, SpringyCamp Counselor
admin
We are planning server maintenance the week of December 26, 2022 which will require as much as 5 minutes of down time for each Springshare app (LibApps, LibGuides, LibAnswers, LibCal, LibStaffer, LibWizard, LibInsight, and LibConnect).
The date and starting time for each server region is below. There are no changes required on your side. This is simply a notification of the expected down time while we make these updates to our servers.
AU Servers: 18:00 UTC on Tuesday 27 December 2022 (Convert to your time zone)
EU Servers: 02:30 UTC on Wednesday 28 December 2022 (Convert to your time zone)
CA Servers: 6am U.S. Eastern on Wednesday, December 28, 2021 (Convert to your time zone)
US Servers: 5am U.S. Eastern on Thursday, December 29, 2022 (Convert to your time zone)
Tagged:
Comments
This discussion has been closed.