2023-02-09 11:00 AM ET - All Regions: Twitter API changes may affect LibAnswers, LibGuides, and LibCal. If you use Twitter Social Integrations please review the
post here
for more information.
2023-07-20 11:30 AM ET - LibAnswers Alert - An Email Update has been sent to Admin contacts in LibAnswers that have unregistered SMS numbers. This message contains important information regarding actions that need to be taken. To read more about this update
see the post here
.
LibGuides US Server Alert - 502 Gateway Errors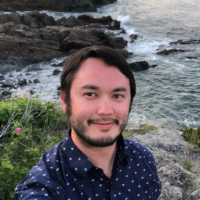 Springy_Sean
Member, Administrator, Moderator, Springy, SpringyCamp Counselor
admin
We are currently experiencing LibGuide server load issues in the US Region due to an attempted DDoS (Distributed Denial of Service) attack. As a result, this is preventing access to LibGuide sites in the US region and throwing a 502 Gateway error.
We'll post an all clear message here when we're confident we've gotten this resolved. You do not have to have an account in the lounge to view the all clear message.
Comments
This discussion has been closed.