2023-02-09 11:00 AM ET - All Regions: Twitter API changes may affect LibAnswers, LibGuides, and LibCal. If you use Twitter Social Integrations please review the
post here
for more information.
2023-07-20 11:30 AM ET - LibAnswers Alert - An Email Update has been sent to Admin contacts in LibAnswers that have unregistered SMS numbers. This message contains important information regarding actions that need to be taken. To read more about this update
see the post here
.
21-Track 3 - 1 Year Later:Empowering Staff and Facilitating Hybrid Work Environments with LibAnswers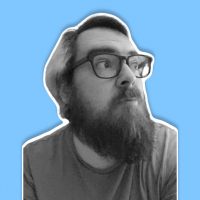 Springy_Will
Member, Administrator, Moderator, Springy, SpringyCamp Counselor
admin
Have any questions for Amanda Scull of Dartmouth College Biomedical Libraries? Post them here! 💬
Tagged:
This discussion has been closed.