2023-02-09 11:00 AM ET - All Regions: Twitter API changes may affect LibAnswers, LibGuides, and LibCal. If you use Twitter Social Integrations please review the
post here
for more information.
2023-07-20 11:30 AM ET - LibAnswers Alert - An Email Update has been sent to Admin contacts in LibAnswers that have unregistered SMS numbers. This message contains important information regarding actions that need to be taken. To read more about this update
see the post here
.
LibGuides Alert - US Region - Inconsistent Search Errors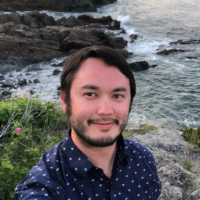 Springy_Sean
Member, Administrator, Moderator, Springy, SpringyCamp Counselor
admin
4/20/2022 - We are currently seeing inconsistent reports of issues with LibGuide searches in the US Region.
We have recently been updating our LibGuides services, and due to the amount of data we are working with, it occasionally causes search errors on customer pages. We're diligently working on finding a reliable solution, though we don't have a full ETA, as it's only been impacting a small group of users.
We'll be sure to post updates here if/when we have any. Thank you for being patient as we work to resolve this issue for everyone.
4/21/2022 - We've adjusted our hardware infrastructure while we continue to resolve this issue for all of our customers. Again, we apologize for the trouble, inconvenience, and lack of service at our expected and normal level. We will continue to update this post when we have more information.
5/11/2022 - This issue has been resolved. Thank you for your patience!
This discussion has been closed.