2023-02-09 11:00 AM ET - All Regions: Twitter API changes may affect LibAnswers, LibGuides, and LibCal. If you use Twitter Social Integrations please review the
post here
for more information.
Headed to ALA? Present at Springshare's Booth!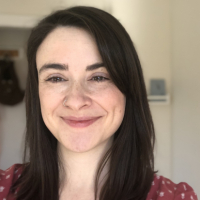 Springy_Lilly
Member, Springy, SpringyCamp Counselor, Springshare Announcer
✭✭✭
Are you doing something interesting with Springshare Tools? Looking to gain experience presenting? ALA Annual is right around the corner and we are looking for Springy users to present at our booth!
We're looking for presenters who are:
Doing interesting and innovative things with Springshare Tools;
Involving patrons with content creation, analysis, or planning;
Embarked on a Springshare Tool redesign and want to share the process/outcome;
Using a Springshare Tool to better inform decision;
Engaging and communicating with patrons in effective ways;
.... and really anything at all!
We respect your time and effort!
We understand that crafting a presentation and taking time out of your conference schedule takes effort. And to that end, we are providing honoraria to selected presenters in the form of a gift-card. If you are not already registered for ALA but would like to attend and present at our booth, we can provide an exhibit-hall only guest pass, just contact us at [email protected] for details on that!
Submit a Proposal!
To submit your presentation proposal, hop on over to the SpringyShare blog and fill out the form at the bottom of the post!
This discussion has been closed.