2023-02-09 11:00 AM ET - All Regions: Twitter API changes may affect LibAnswers, LibGuides, and LibCal. If you use Twitter Social Integrations please review the
post here
for more information.
2023-07-20 11:30 AM ET - LibAnswers Alert - An Email Update has been sent to Admin contacts in LibAnswers that have unregistered SMS numbers. This message contains important information regarding actions that need to be taken. To read more about this update
see the post here
.
2023-07-05: Twitter's Recent Changes and How It Affects Custom Twitter Embeds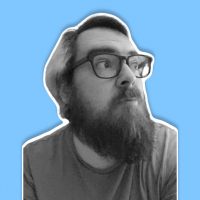 Springy_Will
Member, Administrator, Moderator, Springy, SpringyCamp Counselor
admin
Good morning, Loungers. 😎
It's been a slow few days in the world of Twitter, hasn't it?
Twitter has made significant changes to the visibility of tweets on the site. On Friday, it started blocking unregistered users from being able to browse tweets.

While this doesn't affect Springshare Social Integrations (though we are watching for any changes they may make to how their API works here), this change does break how embedded timelines work. So if your site has added custom code for Twitter embeds, you'll want to review it.
The following screenshot is from Twitter's own publishing tools when you try to embed a profile's timeline:
You can still share a tweet, but if you want to engage with it further or view the replies, you might be prompted to create an account. For example, this tweet from our Springshare account will not ask you to log in to Twitter, but trying to view the timeline will.
As these changes are being made, we recommend keeping an eye on Twitter's own updates, so that you can reference the changes directly from the source. That stated, if something changes that affects Springshare social integration functionality, we will update the post here or create a new announcement post if there is a lot of additional information to share.
Tagged: