2023-02-09 11:00 AM ET - All Regions: Twitter API changes may affect LibAnswers, LibGuides, and LibCal. If you use Twitter Social Integrations please review the
post here
for more information.
2023-02-09: Twitter API changes may affect LibAnswers, LibGuides, and LibCal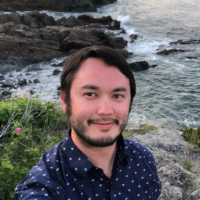 Springy_Sean
Member, Administrator, Moderator, Springy, SpringyCamp Counselor
admin
Last week Twitter announced an impending change to their API pricing structure with little warning. They have yet to disclose many further details, though we are watching for additional communication.
If/when they make changes, those changes may disrupt Springshare's integration with Twitter in LibAnswers, LibCal, and LibGuides in the near future (potentially starting Monday, Februrary 13, 2023), rendering it unable to:
post or retrieve Twitter public messages / direct messages
retrieve Twitter hashtags, mentions, or likes
Additionally, we have reduced the number of times we request/post updates via their API to every 30 minutes, based on usage in our systems. We apologize for any inconvenience this may cause.
We continue to monitor the situation and will keep you informed about Twitter's plans and how they might impact usage within Springshare products.
Thank you, as always, for being a Springshare customer.
Tagged: