2023-02-09 11:00 AM ET - All Regions: Twitter API changes may affect LibAnswers, LibGuides, and LibCal. If you use Twitter Social Integrations please review the
post here
for more information.
2023-07-20 11:30 AM ET - LibAnswers Alert - An Email Update has been sent to Admin contacts in LibAnswers that have unregistered SMS numbers. This message contains important information regarding actions that need to be taken. To read more about this update
see the post here
.
2023-07-21: LibGuides: Pre-Delete Summaries are not Populating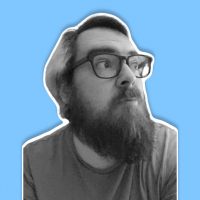 Springy_Will
Member, Administrator, Moderator, Springy, SpringyCamp Counselor
admin
Hi all -
2023-07-21 10:00 AM ET - There's a hiccup in LibGuides where the pre-delete summaries (basically the "Are you sure about that?" modal window you see before deleting anything) for guides, guide pages, guide boxes, and assets in LibGuides are not populating properly. So, we ask that you pause any deletions within LibGuides until we get this fixed to ensure you understand the full impact of deletion. This is especially important since deleted content cannot be restored. 
Our developers are working on the fix now and we hope to have it out to you very soon.
2023-07-21 4:28 PM ET - All Regions: LibGuides: All Pre-Delete issues have been solved at this time! Thanks for your patience as we addressed this issue!
Thank you, as always, for being a Springshare customer.
Tagged:
Comments